Fitstore Friends Convention 2022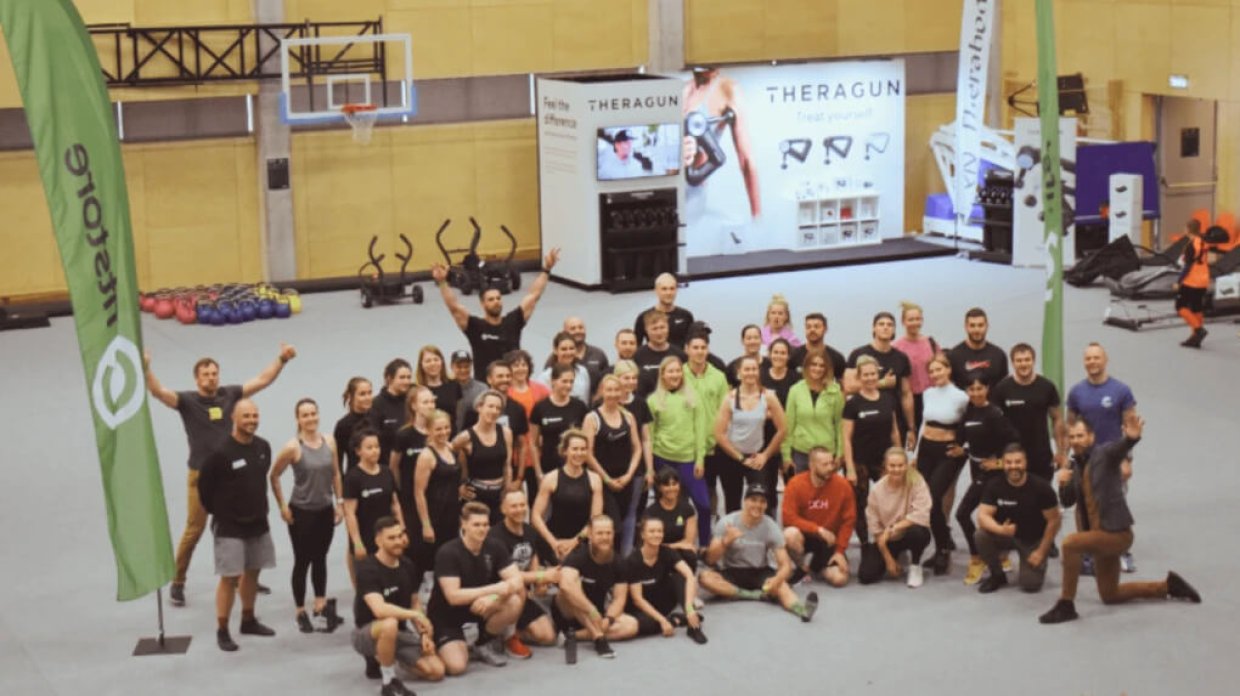 On May 28, 2022 the first post-pandemic fitness and coaching event in the Baltic States took place.
It was an event where world-renowned fitness and wellness coaches from countries such as Germany, United Kingdom, France, Andorra and Latvia took part and shared their knowledge, experience and also spoke about the latest global trends in fitness and training. Our partners' products TRX, Life Fitness, Myzone, Blazepod, Ybell, Therabody and SKLZ were present at the event, both in training sesssions and in EXPO, where each brand had a zone where every visitor had a chance to see and try their latest products.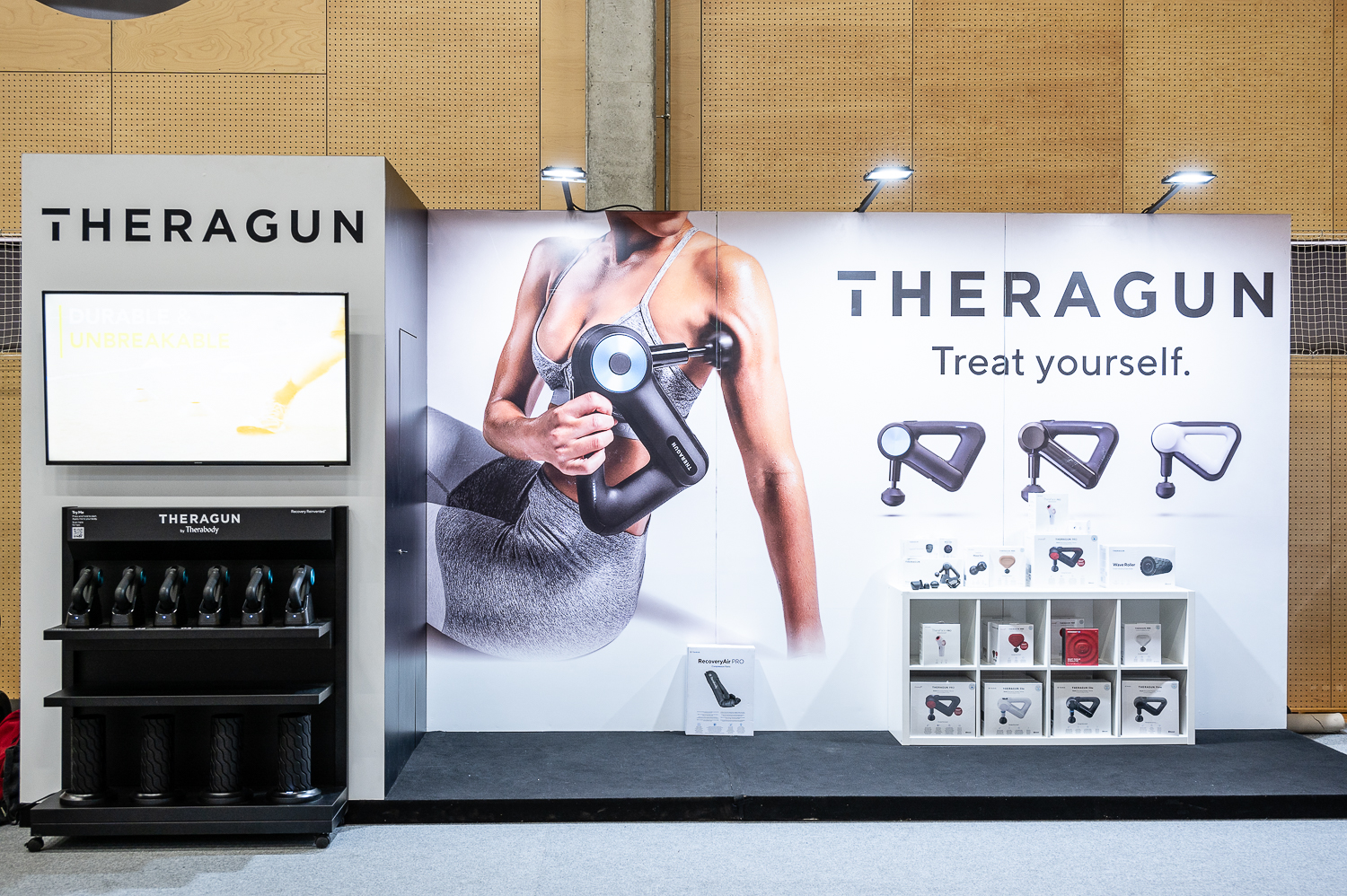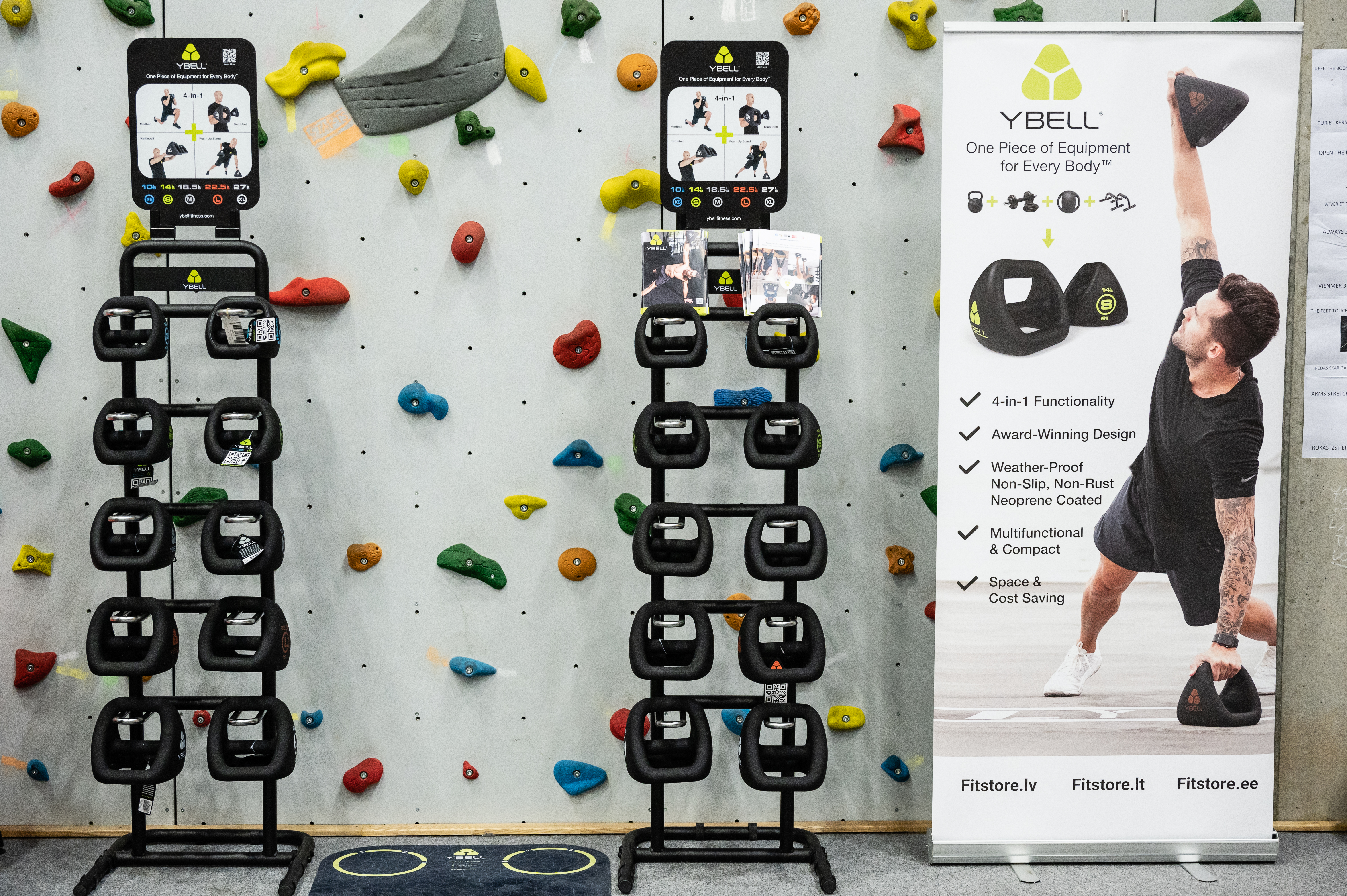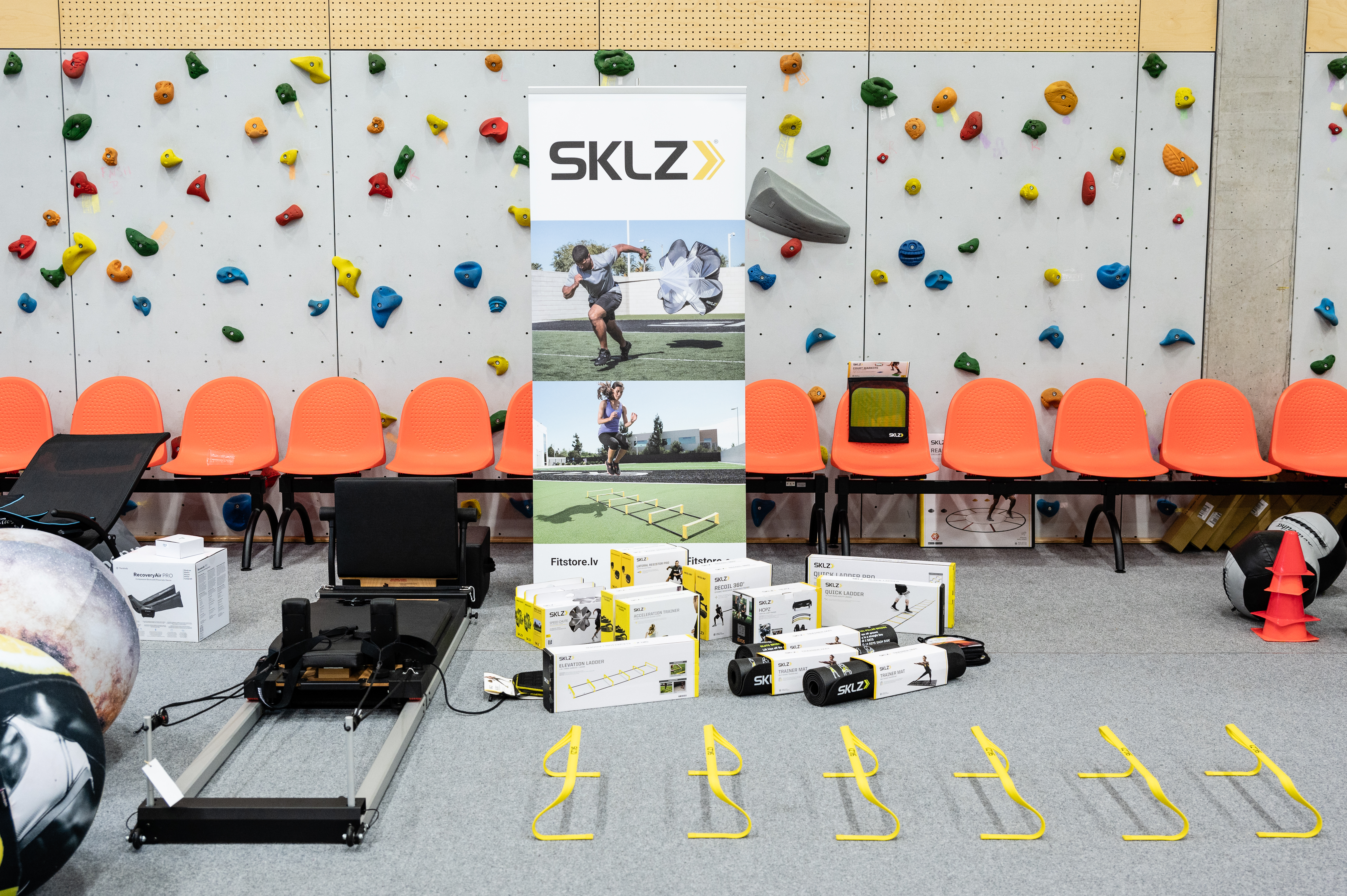 Let's take a quick look at the professional trainers who attended the event.
Life Fitness Academy Master Trainer - Marc Rohde (UK), 28 years of experience and knowledge in fitness has led him to become a specialist in Life Fitness brand strategy and development. TRX Master Trainer in the Baltics - Ralfs Upmanis (Latvia), 29 years of experience in fitness. TRX Academy Master Trainer - Matt Gleed (UK), 20 years of experience in fitness. MyFitness chain trainer and mastertrainer of several concepts - Alina Silicka (Latvia), 13 years experience in fitness. Ybell and LesMills mastertrainer - Vanessa Vassallo (France), 23 years experience in fitness. Blazepod Reaction training mastertrainer to be - Zanda Zarina Resetina (Latvia), 18 years of experience in fitness. Myzone Master Trainer - Billy Burchett (UK), 10 years of experience in fitness. Therabody trainer and lecturer - Storm Fachaux Davies (Andorra), 5 years of experience in fitness.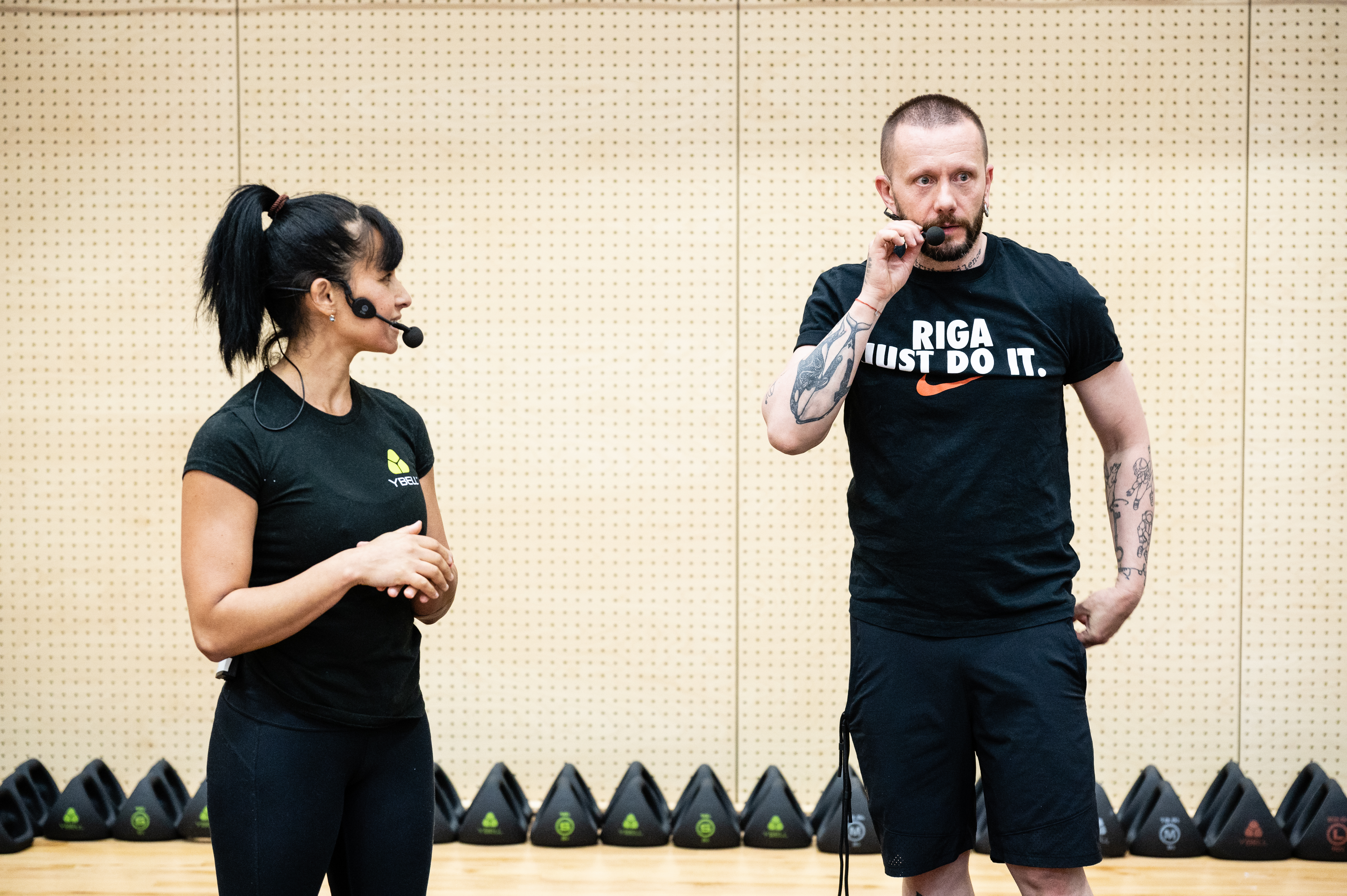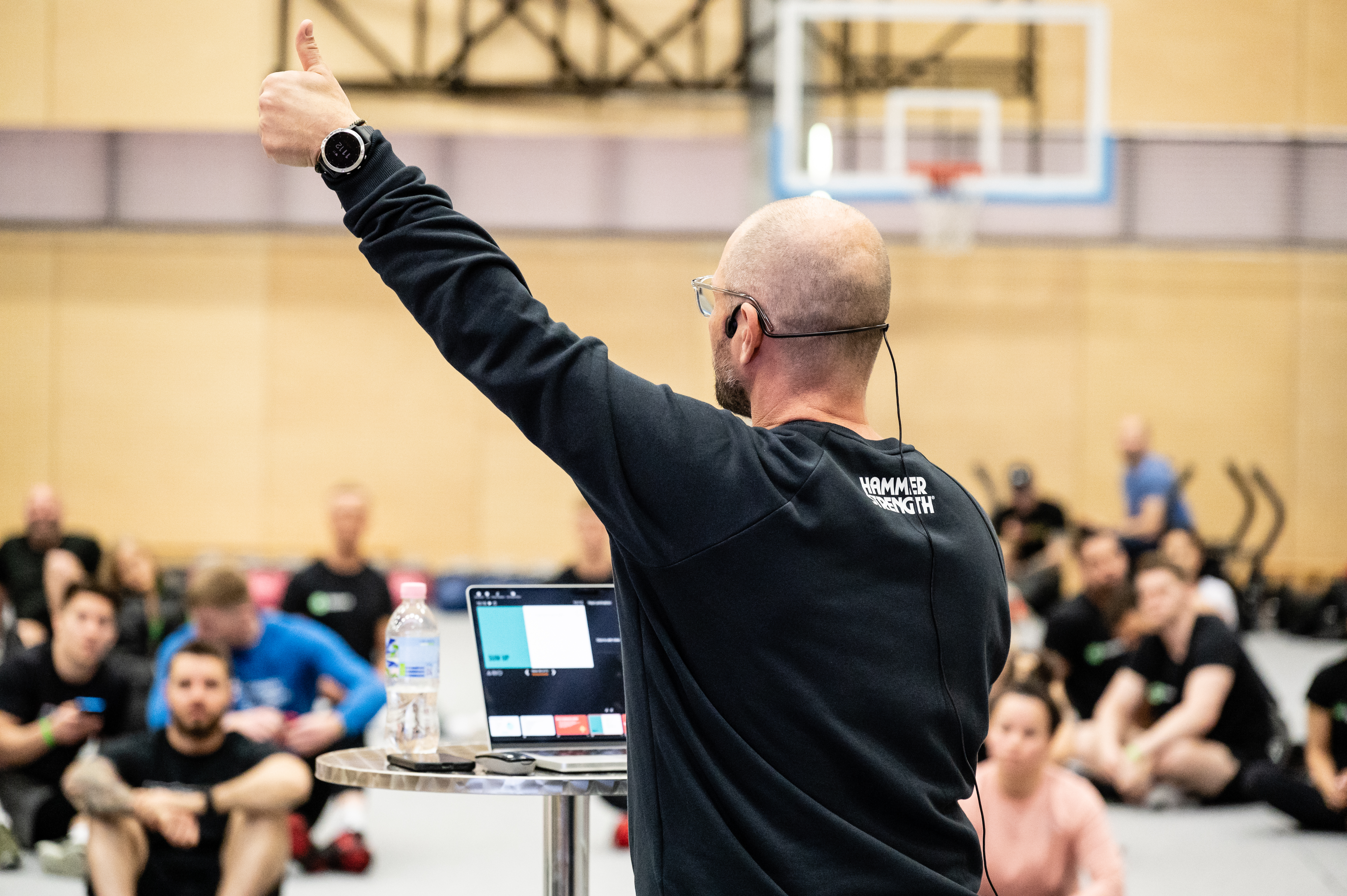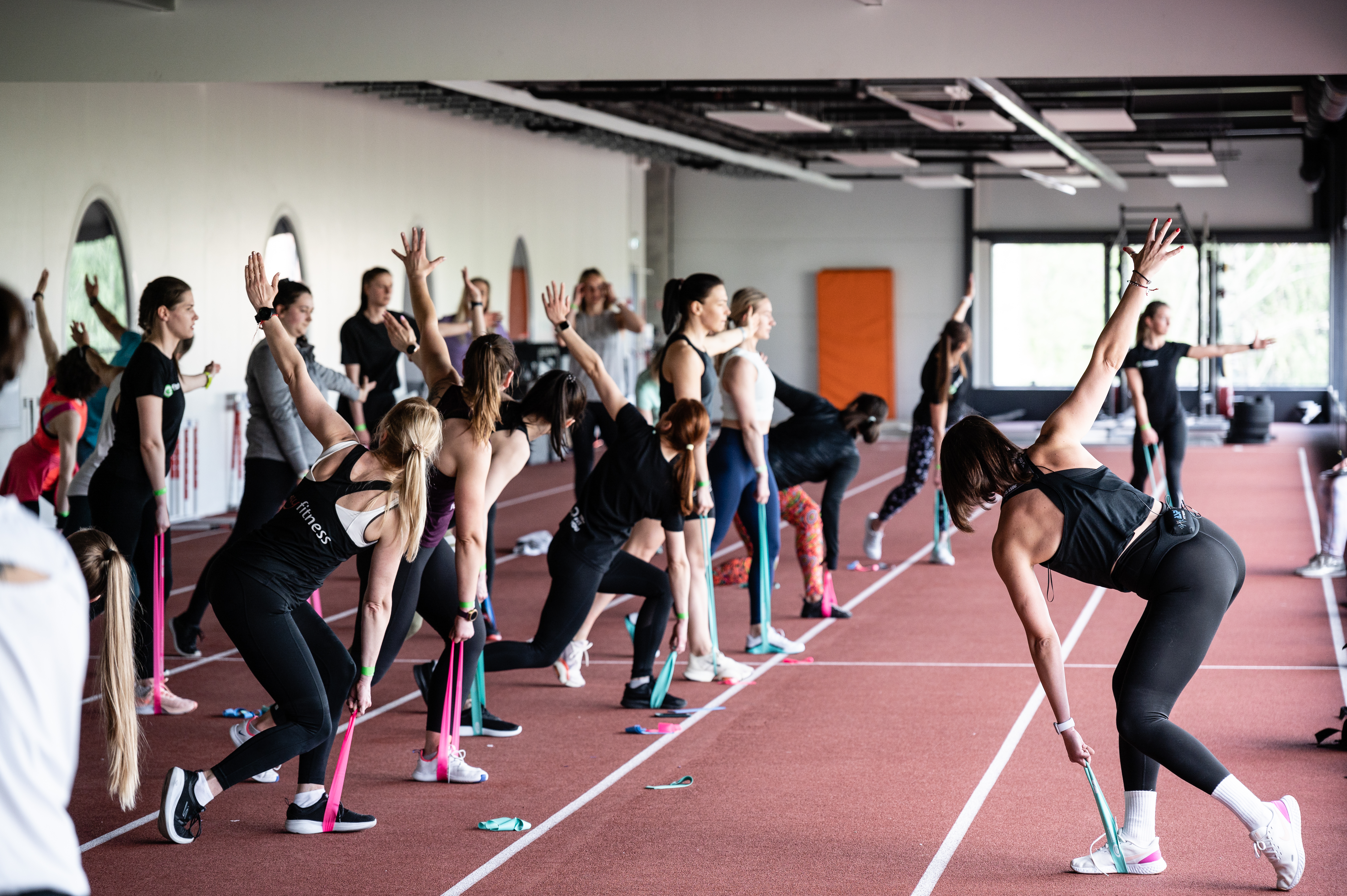 The event was attended by about 160 fitness trainers/enthusiasts from the Baltic countries. The venue was divided into four main areas: main and small stage, terrace and lecture room. After the registration, the guests attended the opening ceremony, where the agenda of the event was presented and all the participants were welcomed by Gfitness founder and event promoter Gints Kuznecovs, who thanked his team and all the participants, and the official start of the event was announced.
In total, the event featured 18 workout sessions and lectures, and each participant was able to choose 7 sessions that suited the most. The TRX Power Hour with Marc Gleed and Ralfs Upmanis was very popular with about 100 participants, as well as the Myzone Power Up with Billy Burchett, the Ybell Pod Training with Vanessa Vassallo and Ralfs Upmanis, etc. In the breaks between sessions, participants could relax and try out the latest Therabody products, percussive therapy devices, compression boots, as well as answer questions to win prizes from our partners. During the big break, participants enjoyed the treats offered to them, such as Multipower protein shakes and Muesli with fruits from Graci. After the break there were 3 workshops: Therabody for Clubs with Storm Fuchaux, Trainer in Fitness Market with Marc Rohde and Myzone and ROI with Billy Burchett. The event culminated in the last session TRX for Yoga with Marc Gleed and Ralfs Upmanis where participants were taught yoga exercises using TRX suspension trainers.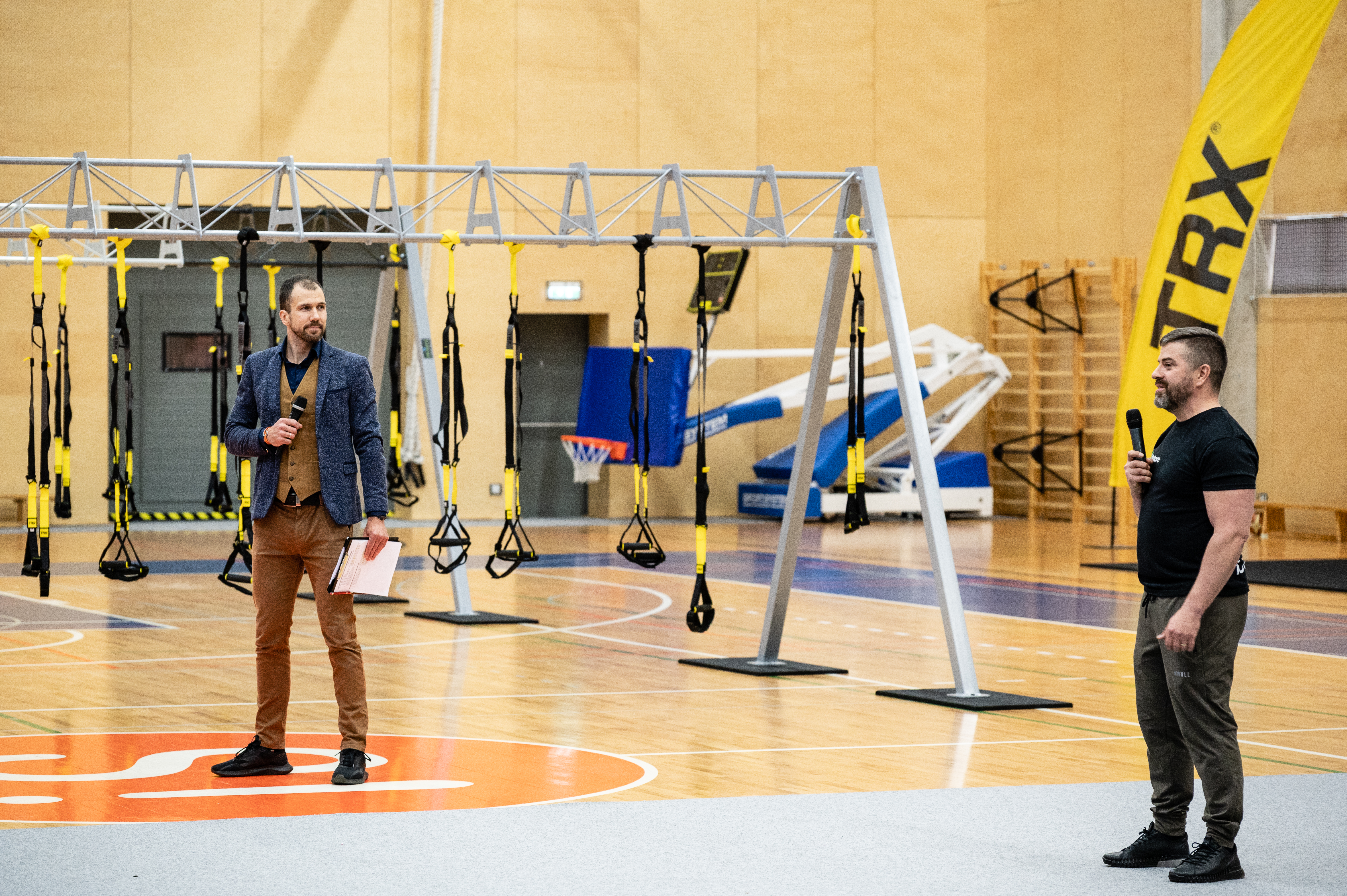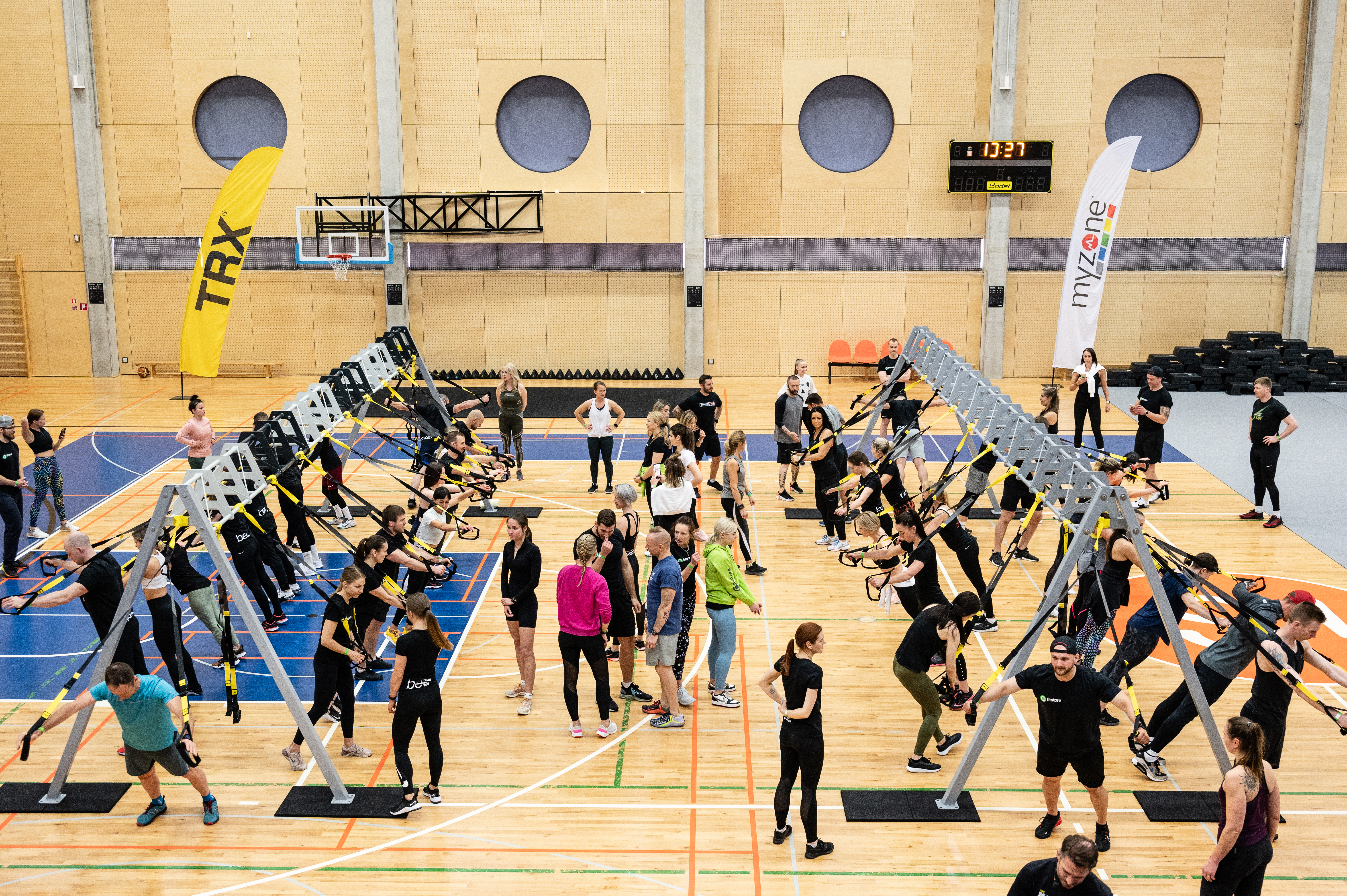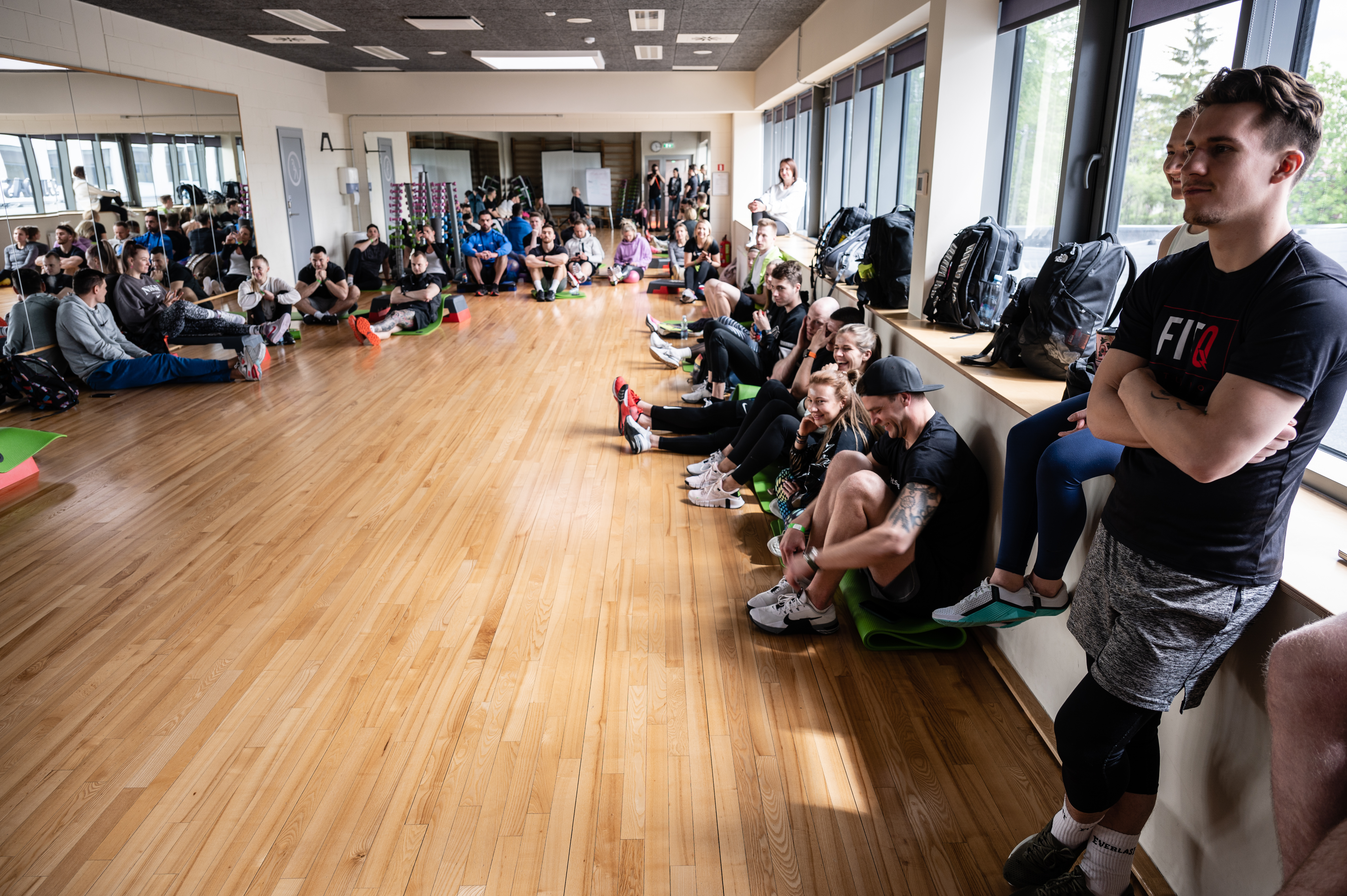 After the event we have conducted a survey, where the event overall was rated at 4.42 (out of 5), and friendlyness of the staff and the team was rated at 4.86, overall usefulness of the event rated at 4.23, majority of the participants told that they have attended the event to learn new things and techniques, to meet globals master-trainers and try out the new products from the brands represented. But what we liked the most is that 97.1% of the particiants would like to attend such events in the future. For us it is a clear sign that we are doing the good job that is definitely valued by the participants and we will do our best to make upcoming events even better.
The whole Gfitness team would like to thank everyone who came to this event. Hope to see you at the next event!