YBell Compact Mat
The YBell Compact Mat is designed to enhance your YBell workouts without taking up too much space. The Compact Mat is the perfect size for ground-based exercises, core workouts, and storing your YBells. The YBell Compact Mat is designed as a complementary piece for YBell workouts. The small and efficient length allows you to maximize space in your home, gym, or group fitness class.
YBell Compact Mat features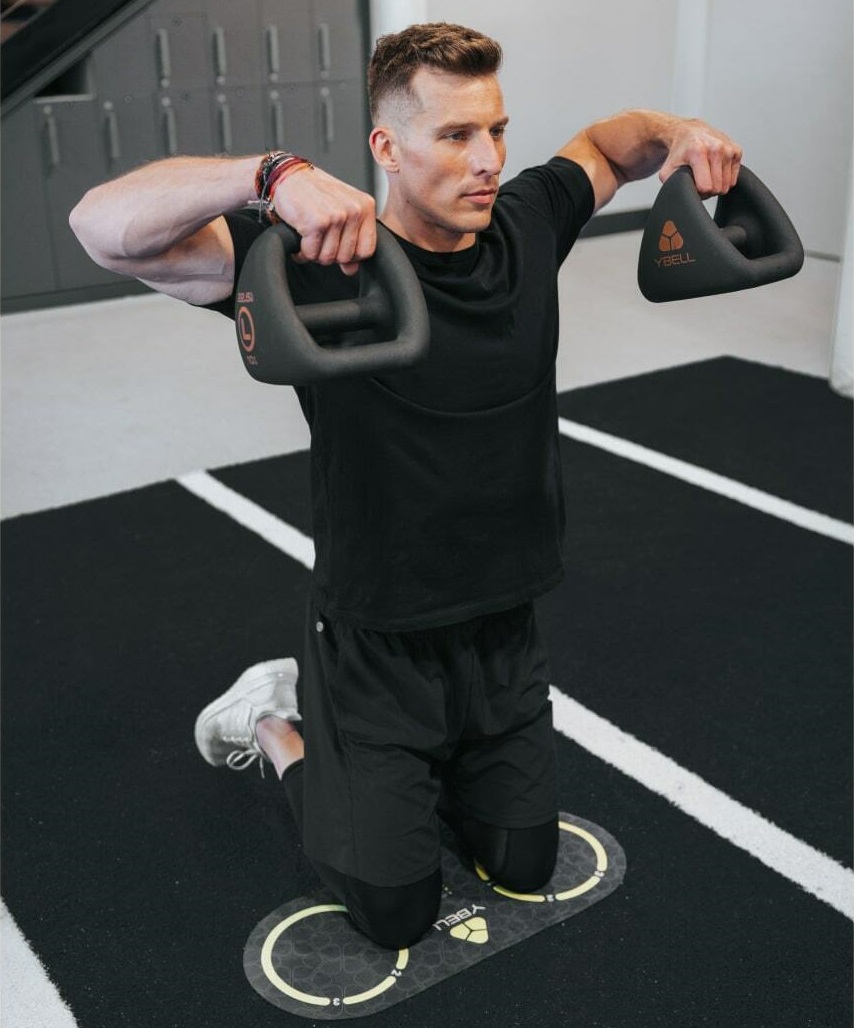 Made of durable, natural rubber with a polyester suede surface to protect your hands, knees, floors, and YBells;
Perfect size for ground-based and core exercises or group fitness classes;
Can be used as a storage spot for your YBells;
Non-slip, sweat resistant, and easy to clean;
Features Instructional Indicators that integrate with YBell Fitness pod programs to optimize your workouts;
Can be purchased individually for home users or in bundles of 6 for trainers and gyms.