YBell Exercise Mat
The YBell Exercise Mat was designed with one vision in mind: Create a durable, versatile exercise mat designed especially for HIIT, HIRT, and YBell-specific workouts. The YBell Exercise Mat is a versatile workout accessory designed to enhance your YBell fitness routine.
YBell Exercise Mat Features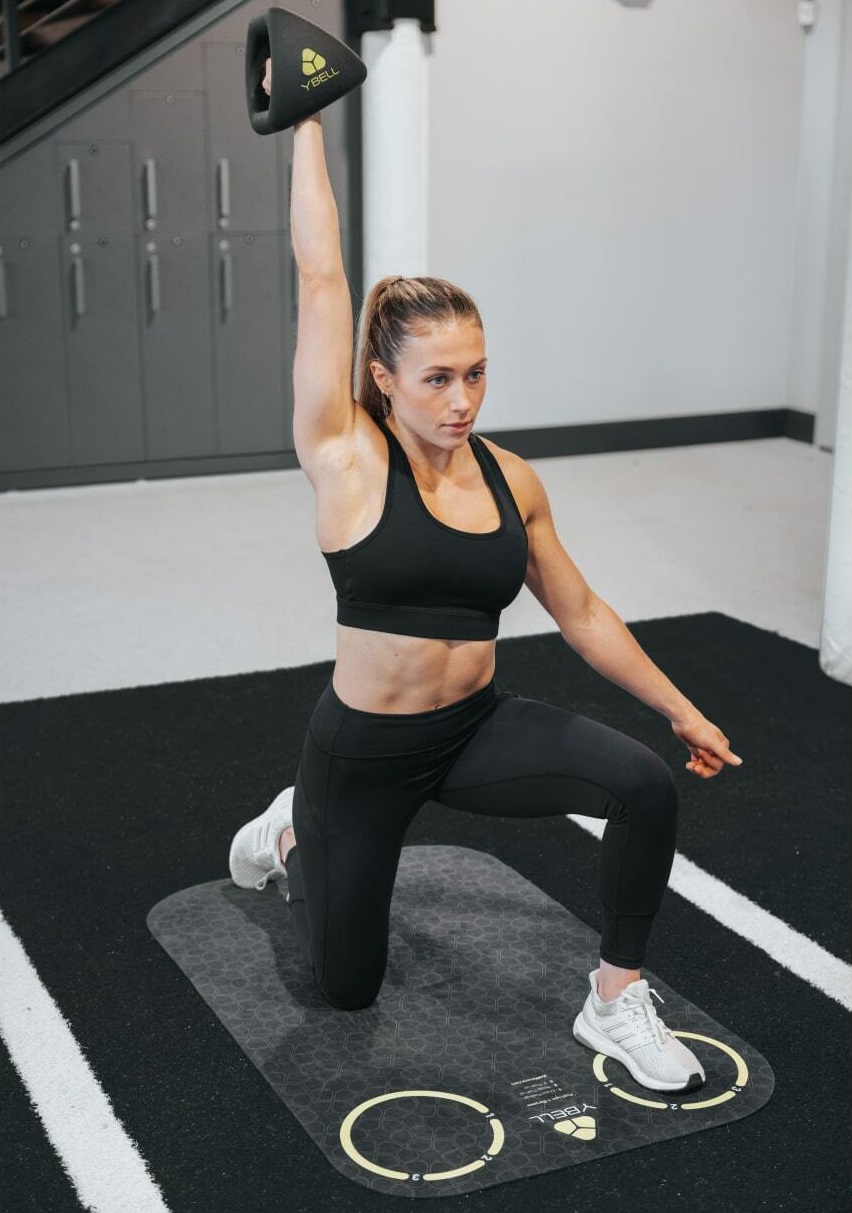 Wider and slightly shorter design eliminates excess material, allowing for efficient workouts in any size space;
Made of durable, natural rubber with a polyester suede surface to protect your hands, knees, floors, and YBells;
Perfect size for ground-based HIIT and HIRT exercises;
Non-slip, sweat resistant, and easy to clean;
Features Instructional Indicators that integrate with YBell Fitness pod programs to optimize your workouts;
Can be purchased individually for home users or in bundles of 6 for trainers and gyms.